A Dublin native, now residing in the historic and beautiful environs of Sligo, Eamon has travelled a long and eventful journey to his current occupation as editor and mentor. Always a lover of reading and writing – he read newspapers long before beginning school – he was lucky enough to find teaching mentors who encouraged him to follow his passion. From an early age he was involved in writing and acting, going on to study performing arts in Dublin's Bull-Alley, after which he spent several years collaborating with other writers and actors to hone his scriptwriting and editing skills. He has been active on several online-critiquing sites for several years, building up solid relationships with many emerging writers.
He has a reputation for caring for those he works with, and is known for his considered and constructive approach to critiquing and editing. If you read through the testimonials from writers he's worked with, you'll quickly understand why he is held in such high regard and where his many strengths lie.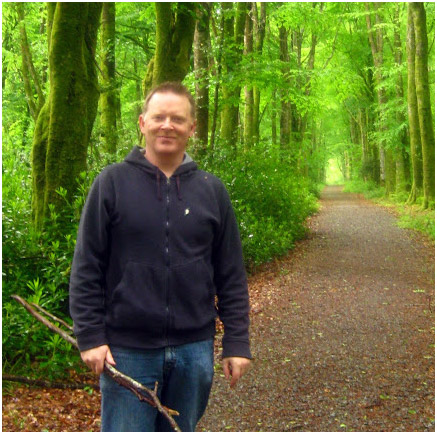 My Editing Service
Over the last decade I've worked with many writers from around the world, critiquing and editing projects from specific chapters to complete drafts, using my strengths as a life-long lover of writing and reading to develop plot, pacing, conflict, character, dialogue; helping enhance the overall health of a given work-in-progress (WIP).
Though I provide line edits, I'm much more than that. I approach a manuscript from a holistic perspective, acknowledging that no one aspect causes a work to sink or swim. Your WIP is organic, evolving through each rewrite, with all of its essential elements combining to create art that stands strong on its own two feet.
My substantive approach focuses on any issues surrounding plot, dramatic tension, characterisation, character interaction, narrative arc, voice, readability, style and grammar; anything that requires attention, I'm the one who'll get right in there to set it straight.
As well as a full edit, I provide a comprehensive report on the overall health of your WIP. And once you return your manuscript with the applied edits, I'd give it a final run-through followed by a proofread that'll have you as good as ready to start submitting to agents/publishers, or consider entering the growing universe of independent publishing.
I work with all genres: Thriller, Horror, Mystery, Sci-Fi, Y/A, Romance, Erotica – if it's about story and writing, I'm good with it. If you have bad habits, especially regarding technical aspects of writing, my suggestions will help bring you back to the correct path.
Proofreading Services
My proofreading service includes two read-throughs, where SPAG issues (spelling and grammar) will be noted and corrected using Word's Track-Changes application. This will allow you to view each action on my part, and give you the option to accept or reject any given suggestion. I will also attend to syntax, style, and readability issues.
I also accept non-fiction, including memoir and thesis.
Free Sample Edit
Contact me at clearviewediting@gmail.com and I'll get back to you asap for a friendly 'chat'. To begin with, you'll send me a chapter/section, preferably from the middle of your manuscript (I want something that hasn't been polished to the nth), and I'll edit it for free. This works both ways – allowing you see if my approach suits your needs, as well as providing me with an idea of where you are as a writer – enabling me determine what level of attention your WIP will require.
My rates lean towards the affordable side.
If we agree to work together, we'll set a schedule and I'll send you a contract that will let you know where we both stand regarding work expectations and payment. I expect half before I begin, with the remainder due on completion of the first edit. There is a general turnaround of two weeks, but that can change depending on your manuscript's overall health. I may be booked up for the immediate future, but the 'waiting time' will give you the opportunity to apply my sample edit to the rest of your manuscript. There's no rest in this game.
Though word-count has a large bearing on price, at an average of 250 words per page (double spaced), if your manuscript has been worked to a relatively clean copy, the price will decrease – the more work I need to do, the more you have to pay. As a writer and former actor, I'm well aware of the financial realities we live under so I'm always going to lean towards the more affordable side of things.
You'll be kept up to speed, anyway, from the beginning, so there's no need to worry. If you sign up with me you'll be in good hands – just read my references.
Need more convincing? Please read through my testimonials.
I have exchanged correspondence with Eamon O'Cleirigh for over 7 years, and I value his editorial advice and experience a great deal. In 2010, I contracted Eamon to line edit a 340 page book – The Infection Anthology, which is still in publication. In 2012, I again secured Eamon to line edit another anthology – It Didn't Happen This Way, which was published in that same year. I have worked with other editors and Eamon is by far the most considerate and professional. On upcoming publications, I hope to work with Eamon again. I would not hesitate to recommend him to anyone seeking editorial services.
On September 13, 2010, I signed onto Critique Circle—an on-line writing workshop—and saw I had received a critique from Eamon O Cleirigh on one of my submissions. From that day until today, Eamon had been my writing mentor.

He and I are an ocean apart and have never met. He has had no incentive whatsoever to pour his time, talent, and patience into my work, yet pour he has, and much to my benefit. There's not enough room here to list the many ways in which Eamon has helped improve my writing, but suffice it to say that, after two years of working with him, I obtained a literary agent, something only 5% of writers accomplish.

While knowing where to place a comma or correct a verb tense or remove an unnecessary adverb is critical to editing, grammatical competency alone does not make a brilliant editor. Brilliance always comes from the heart, and from the heart is how Eamon works. The goal of great writing is part of his philosophy. Sharing that pursuit is part of his soul. It will exist in him as strongly in a year, or even twenty years, as it does at this moment. I should know, because if anything could have destroyed it, it was my first novel!

Eamon is highly esteemed in many writing circles. He has worked consistently to build a bank of goodwill and respect amongst individual writers, and we will all be there for him in his new endeavor. It thrills me to imagine him taking his skills to a professional level where he will impact and, no doubt, elevate the greater writing community. Thank you for helping to make that happen.
My debut novel, The Black Lotus, will be published by Chicken House in August 2015. It's been through the publisher's editorial wringer many times now, but long before it fell under the scrutiny of professional editors, the manuscript was edited by Eamon on Critique Circle. In fact, I think he went through the entire novel three or four times, for no fee, might I add. I firmly believe that if it wasn't for Eamon's sharp editorial eye, my manuscript would never have secured an agent or publisher.

Eamon is the Governor of Grammar, the Punctuation President and the Superintendent of Syntax all rolled into one! But of course, editing is so much more than this – it's about asking the right questions, making good suggestions, being honest and talking straight. At other times, it's about being subtle and gentle and constructive with your criticism. Eamon tells you when things don't work, but equally, he praises you when they do. He has a deep understanding of narrative, and dialogue is a particular strength of his.

My book would never have gotten where it is without the help of Eamon, and this will be confirmed on the novel's acknowledgements page. I have no hesitation in recommending Eamon as an editor, and I plan to use him for my next writing project. Should you have any questions, please contact me via my website www.kieranfanning.com.
I learned so much from Eamon when I began writing fiction. I loved working with him because his advice was not only appropriate, it was always kindly stated and carefully considered. I used to tell him I was going to follow every one of his suggestions, which I did.
I started to work collaboratively with Eamon not long after I began writing short fiction and, to date, I have found his support and a keen editorial eye to be invaluable to my development and growth as a writer.

Eamon's attention to detail is second to none. His editorial process is detailed and focuses on grammar and sentence structure, as well as on the clear expression of ideas, and I have learned greatly from his comments and corrections.

In 2011, Eamon was instrumental to my success in being short-listed for the Hennessy New Irish Writing Awards. After submitting a story to the New Irish Writing feature, which ran in the Irish Independent at that time, I was asked to consider editing the story down by about 500 words, to improve its chance of being published. I enlisted Eamon's help, and over a period of about 4 days, and communicating mostly by email, the story was reduced to the desired word count, and was subsequently published by the Irish Independent, and shortlisted for the competition.

Ciarán Carty, Editor of New Irish Writing, commended the edit as "sensitive" as it brought the story down to size, without damaging it.

This has been true of all of my experiences of working with Eamon, who is incredibly sensitive to the style of the author, and understands the nuances and subtleties of this in a way that only an experienced editor can.
Eamon's attention to detail is a must for any writer hoping to bring their work to the next level. He's sensitive, insightful, and his editing constructive. He has an uncanny gift at honing in on flabby, lazy writing. Eamon's editorial and rigorous feedback is critical to work I'm submitting. I'd trust few others to help me strengthen my writing and stretch me as a writer.
I am fortunate to have already experienced the editing services of Eamon O'Cleirigh on two separate occasions. The first was when he was employed by a US publisher to edit a series of short stories that were part of an anthology to be published in both paperback and digital format. I had two stories in the collection and Eamon provided excellent advice on my narrative structure, as well as a full line-editing service. I was pleased how he not only pointed out the areas where my writing could be improved, but also those sections he considered worked particularly well, which was welcome feedback. So, when I got through to the final stage of a Northern Ireland Screen script-writing competition for the UK Television channel, E4, I sought Eamon's advice to help me finalise my script treatment. I consider him to be very knowledgeable and an excellent grammarian, as well as an approachable and professional editor.
I write Young Adult novels and met Eamon through Critique Circle, an online writer's website.
He first critiqued one of my novels in the fall of 2010 and has, since then, stuck with all my stories, coming back to critique every one of them. He has never earned anything less than a perfect score on my grades, and that's because he does an excellent job at both big-picture critiquing and line edits.

Since English is my second language and literature took a backseat during my education in medical school and residency, I had just a basic knowledge of grammar and sentence structure. I learned everything else from critique partners like Eamon. From the first critique itself, I had realized that I had the best editor possible in Eamon. He pointed out every error and offered suggestions to fix it. His critiques are the best examples of constructive criticism.

So now when I revise my stories or write down a new idea, I think of all the points he's made – how to craft a sentence so it's grammatically correct and pleasing to the eye, how to find plot holes and fix them, and, most importantly, how not to overwrite. He's been a critique partner, a coach, and a cheerleader, all in one, advising me (and the others lucky enough to know him) to revise and revise, until our stories shine.

I have really benefitted from Eamon's knowledge and skill and endless patience. And would definitely be willing to use and recommend him as an editor. He's already an excellent one.
I first met Eamon through an online writing group seven years ago. This online group shared our writing projects and Eamon was always there to edit, read our work and help any of us who needed it. As the group shared more, we arranged to meet in person and continue to do so every year for weekends away. So I know Eamon in person very well. He is a thorough and dedicated person to his craft.
Eamon has advised me with some of my short stories and I'm happy to say I am always impressed with his suggestions. At present I have my second novel in progress and I intend to use Clear-View Fiction Editing for help with developing it and for proof-reading. I have no hesitation in recommending Eamon to any of my writing friends, both in Ireland and abroad. In fact I am happy to promote his services on my writing pages and blog site.
I wish him well for the future.
I first used Eamon's excellent editing skills about five years ago and I always return to him when I need someone who has a thorough command of the technicalities of language. He is an absolute master in the use of punctuation and the finer points of grammar. I have no hesitation in recommending him to cast an eye over your darlings.